Julie Nguyen
Other buskers you may like...
String Triory
3 kids playing 2 violins and a cello
View Busker Profile Swing It! Dance School
Swing Dancing
View Busker Profile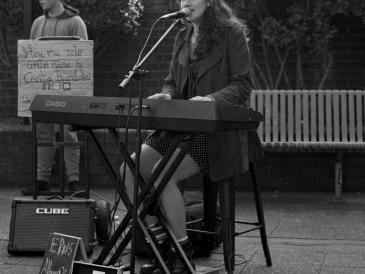 Cecilia Brandolini
With her breathtaking voice reminiscent of Kate Miller-Heidke, piano talents that bring to mind Regina Spektor, and a songwriting touch that harks to none other than the great Joni Mitchell, Cecilia Brandolini is a talent impossible to ignore.
View Busker Profile