Lucy
About
I am a classical Pianist who also plays some more modern music.
Other buskers you may like... Glen Wilkins
Guitar player and vocalist
View Busker Profile View Busker Profile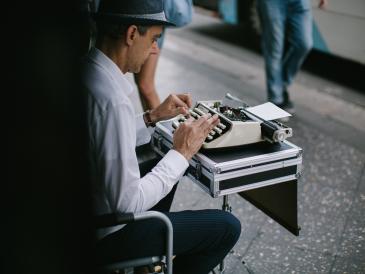 Poet Theatre
As a Typewriter Poet, I write poems on request. People Pick A Word, Pick A Price, and they Get A Poem, usually within 3 minutes.
View Busker Profile